Venue Information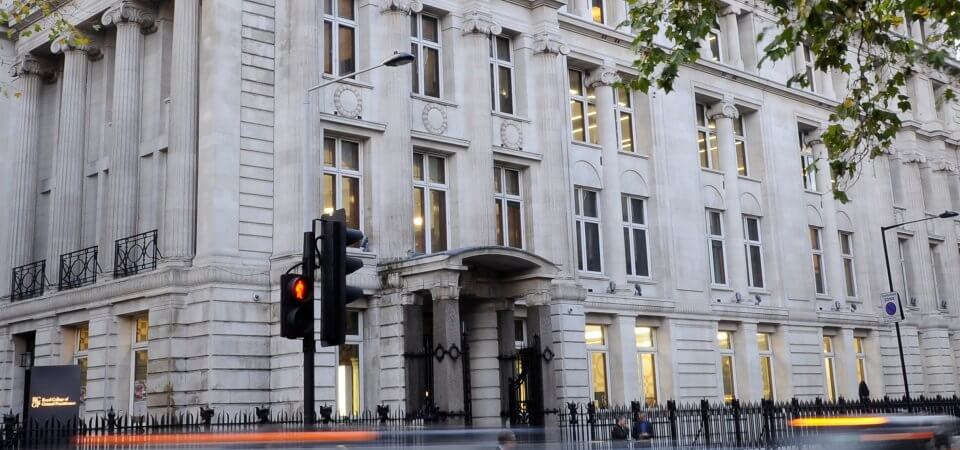 We're a leading London event venue
30 Euston Square is a top event venue in London and the headquarters of Royal College of General Practitioners, The RCGP is at the forefront of primary patient care.  The venue opened its doors in February 2013 after a significant investment and refurbishment programme.
We work hard to create positive relationships with our clients, guests, partners and suppliers. We recognise that exceeding expectations is everyone's responsibility and by creating exciting experiences and outstanding service delivery we will achieve this.
We base our values on simple foundations of;
Commitment
Enthusiasm
Trust
Integrity
Originality
Innovation
By working with and along side key industry suppliers and partners to ensure we maintain consistent high standards and to ensure we deliver our commitment to the environment and our community.
Take our Virtual Tour or use our interactive 30 Euston Square building!
We're proud of the fact that 30 Euston Square is one of London's most prestigious buildings.  We'd be delighted to show you the facilities at your convenience but, in the meantime, you can get a feel of the internal spaces by viewing our virtual tour of 30 Euston Square or the interactive floor plans.
Our three dimensional interactive building CAD gives you the opportunity to segment the building and understand the spacial options available for your event.  Just click on the building image below to see our 3D experience!
After taking a virtual tour of 30 Euston Square please contact us to arrange a viewing of the building.  The space and facilities available cannot fail to impress!