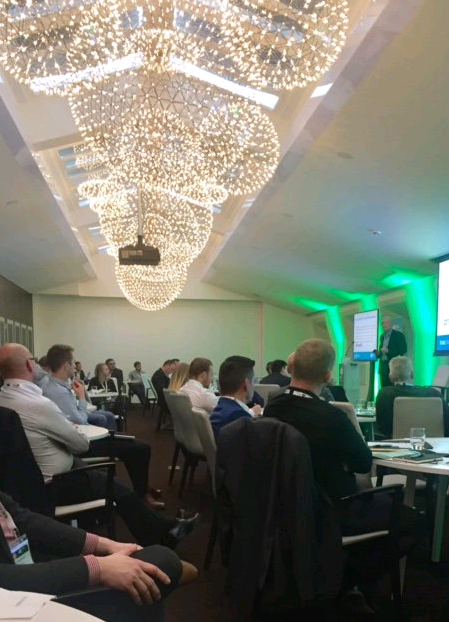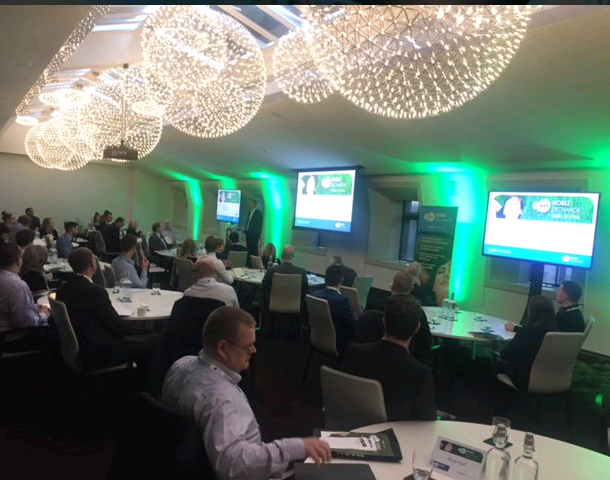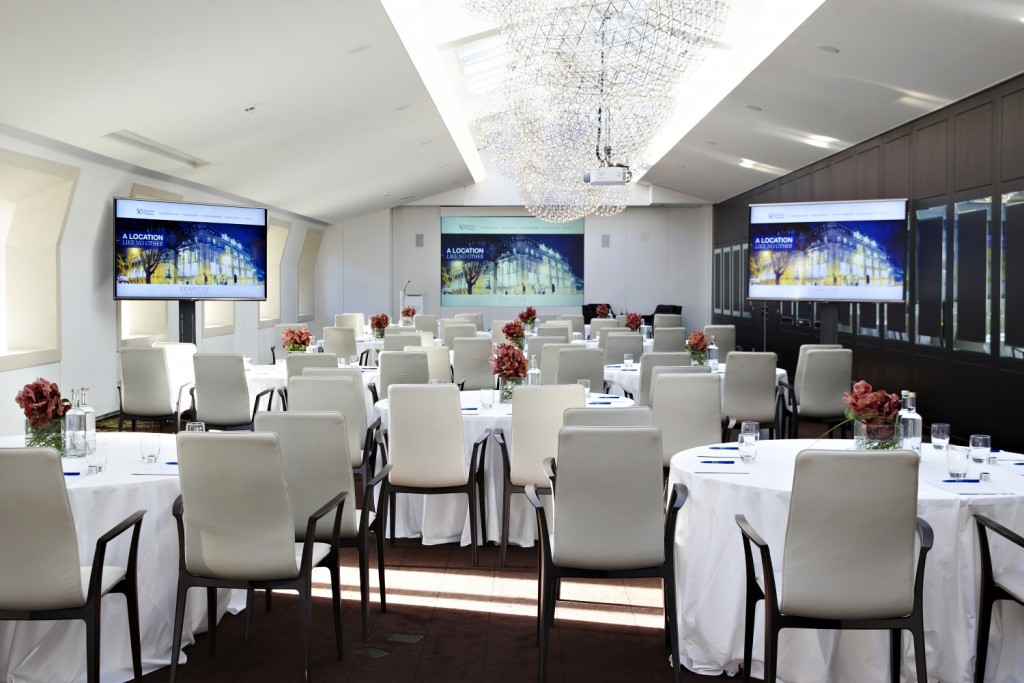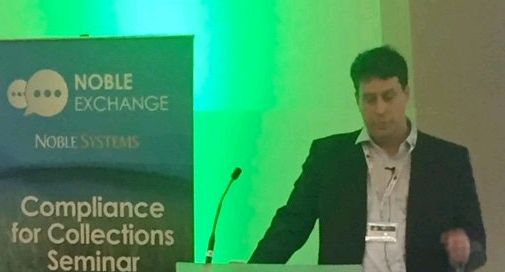 Noble Exchange: Compliance for Collections
---
0208 453 4600
---
---
"30 Euston Square is a fantastic venue, we had a real sense that they understood and cared for our event. The seminar was designed to provide an interesting and educational forum for our customers and prospects and it achieved just that. The fresh, modern style of the meeting and breakout rooms complimented our event and the AV team was exceptional. The seminar was a great success and 30 Euston Square helped us to achieve that.""
Number of people: 50
Date: 20th October 2016
Event type: Conference
Spaces: State Rooms & Rooftop Terrace
50Noble Systems, a contact centre solutions provider, held a one day conference whereby attendees could hear from industry experts about trends and regulations in their sector. They needed a venue close to transport links, with excellent presenting facilities, including screens and lecterns, along with the ability to run an open forum Q&A session. They also wanted a separate space for the reception desk, breaks and lunch to enable the audience to network and engage with the speakers in a more personal way.
What We Did
Our State Rooms and Rooftop Terrace provided the perfect presenting platform for Noble Systems, whilst also accommodating their need for a separate networking area. Despite speakers changing presentations on the day, our onsite AV team ensured that the main screen and relay screens supported their presentations and everything ran seamlessly. They also provided additional roaming mics for audience participation. We encouraged the client to make use of all of the branding opportunities, for example, we provided a number of uplighters in their brand colours to reinforce the look and feel of the space.
Positive Outcomes
Excellent feedback from the delegates on the meeting space and food.
Sian Ciabattoni, Marketing Director EMEA, Noble Systems
Great feedback from speakers about the presenting facilities and helpfulness of AV team.
Client impressed with the 'can do' attitude of the events team.
Positive feedback about the branding opportunities and flexibility of the spaces.