Leading London venue transforms into a magical circus for one night only
On 30th January, clients and event industry leaders were treated to a one-of-a-kind showcase experience by the award-winning team at 30 Euston Square. The London venue unveiled their new digital cinema projection system and 8-screen video wall with a lavish circus-themed showcase. The event was an evening to indulge the senses, with magical-live entertainment, aerial performances and in-house imaginative catering and cocktails backed by a world-class Sonos speaker system and stunning event theming. The Greatest Showcase demonstrated just how versatile the space is for all manner of events and celebrations.


After swift registration, guests were met with the true character of the event, a 4K 84" welcome screen and full floor vinyl cover offering a glimpse into how a simple area can be turned into something spectacular. Cinematic circus-style imagery and 4K video were broadcast onto the new 5-metre wide 8-screen video wall, located in the Exhibition area adjacent to the Auditorium, a striking addition bursting with colour and sharpness, contrasting beautifully with the ivory white surroundings. The video wall provides the perfect visual platform to promote branding and sponsorship opportunities, with endless capabilities to turn a blank canvas into a completely custom branded experience for all involved.
The highly adaptable Exhibition area was completely transformed into a stylish and colourful circus setting, providing the perfect background for guests to enjoy playful circus-themed food and drink created specially for the event by Executive Head Chef, Daniel Broughton. Dirty loaded sweet potato fries, Jerk spiced chicken hot dogs with a mango and tomato relish topping and Oreo ice cream served in chocolate cones were just a few of the items available in addition to the candy floss and popcorn carts – all a resounding success with guests. This was partnered by finely crafted cocktails including the raspberry & gin 'Big Top' and the passion fruit vodka 'Circus ring', all while being entertained by performers on stilts and a jaw-dropping, free-standing 3m high aerial hoop performance by La Luna – bringing a touch of grace and fluidity reminiscent of classic ballet.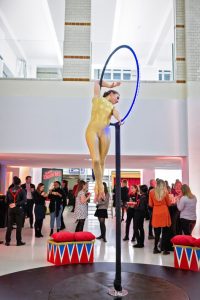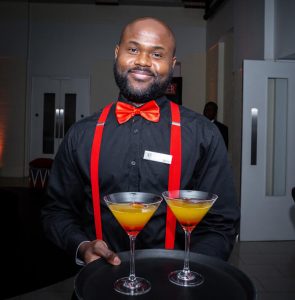 A range of theming and branding brought colour and purpose to the space, including magic mirrors, photo cut-out boards and a complete 7-metre-wide lift vinyl wrap, providing an exquisite backdrop to the circus ring and performance area. A separate 'relaxation' zone was also decorated adeptly with red curtain draping, festoon lighting and bright seating – a masterclass on how to truly transform this particular area into a memorable experience.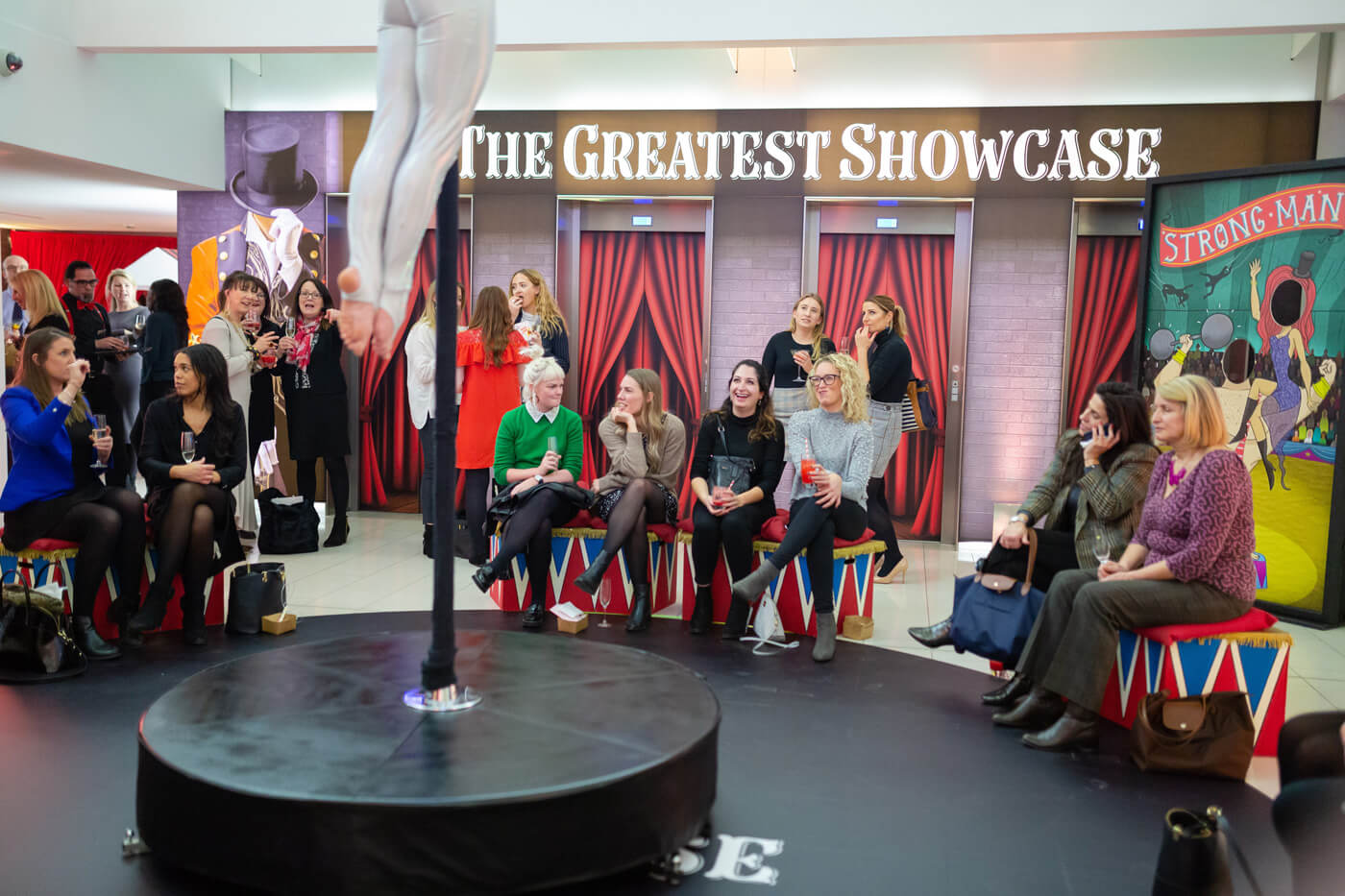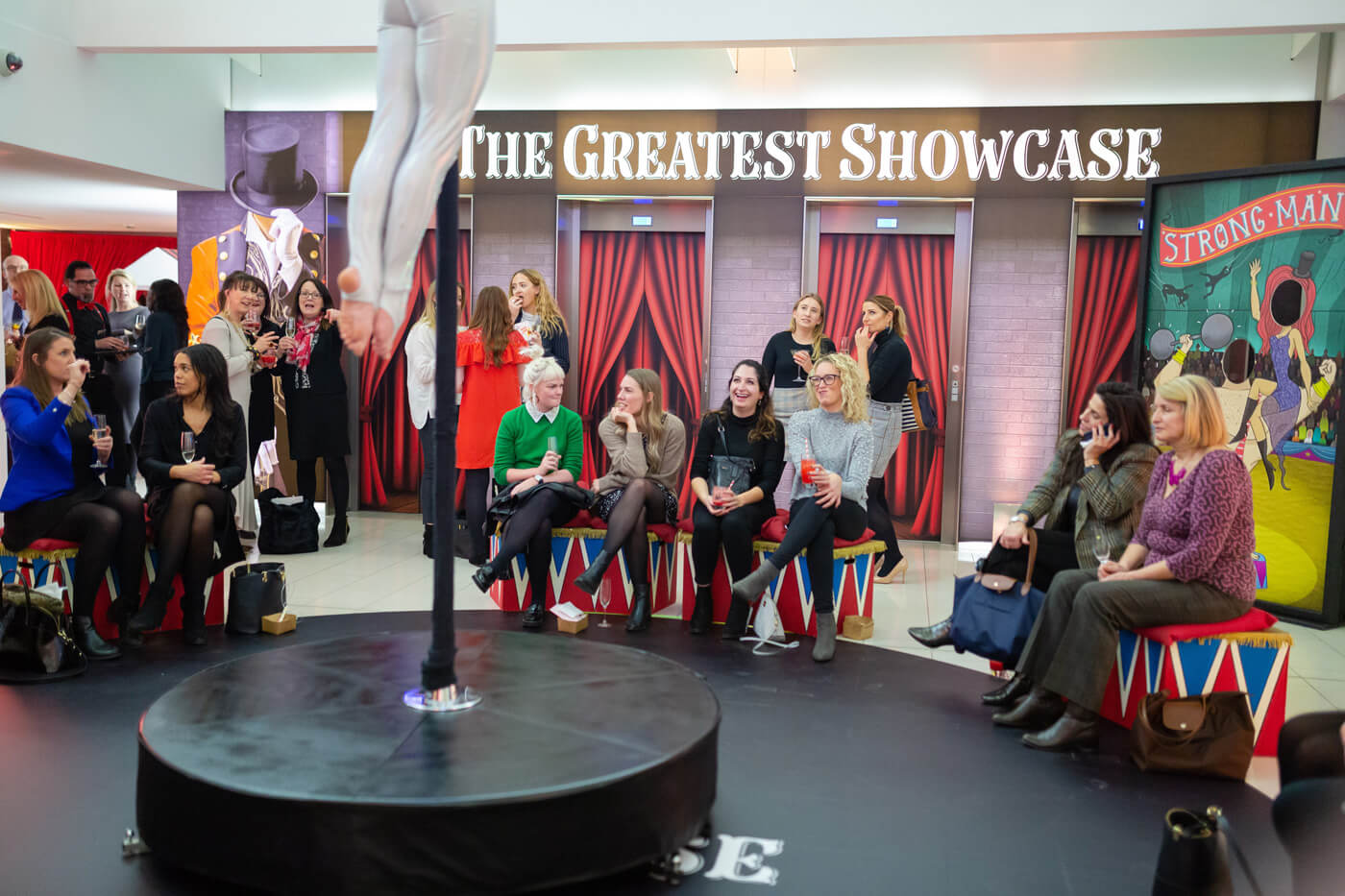 The spacious 300-seat auditorium offered the opportunity to reveal the new Sony HDR 4K DCI Laser Cinema Projection system and digital cinema surround sound processor which was put to the test with the screening of two short videos that reverberated irresistibly in sync around the room. This highlighted the quality of the DCI cinema industry approved system that is rarely found in venues and created an impactful setup for the main show, a spectacular repertoire of brilliant magic and variety acts, by comedy cabaret duo, Norvil and Josephine.
Neda Tootoonchi, Director at F&F Events commented: "From the captivating invite to the choice of food, drinks and entertainment on the night, everything was spot on. The entire experience was so well thought out – 30 Euston Square ticked all the boxes on how a showcase should be run"
30 Euston Square's General Manager, Allan Heard concludes: "Our spectacular event, in town for one night only, was the perfect opportunity to showcase our team's artistry in delivering experiential events that last a lifetime. With our new digitally enhanced spaces and our resourceful events team, we are perfectly equipped to host the most cinematic and creative events."