The Searcys Annual Awards held on 18 January 2018, delivered a truly spectacular night that recognised the high standard of staff excellence across their portfolio of venues, restaurants and bars.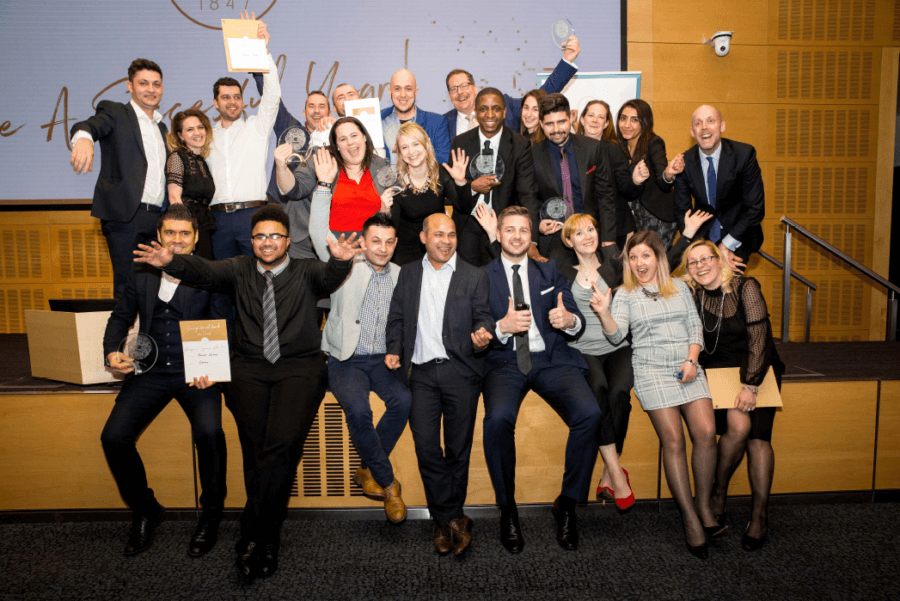 The event provided a much-valued opportunity to present the company's achievements to an audience of 150 guests from 29 different venues.  Guest speaker Annica Wainwright, food journalist and founder of 2 Forks consultancy, welcomed the teams with a talk on food and drink trends for 2018.
The awards ceremony honoured key staff nominated by their peers in 9 categories, of which 30 Euston Square were shortlisted in 3 individual categories – Innovator of the Year, Financial Performance Excellence and Support Person of the Year.
30 Euston Square's Executive head chef Daniel Broughton was winner for Innovator of the year with his contribution that lead to the entire Searcys group taking his performance on healthy menus to another level.  Dan commented: "It's great to be recognised as an innovator, at 30 Euston Square we are always thinking outside the box in regards to food trends. Most think healthy eating is a trend but for me and my team it's a culture and an ethos we should all be conscripting too and continuously moving forward".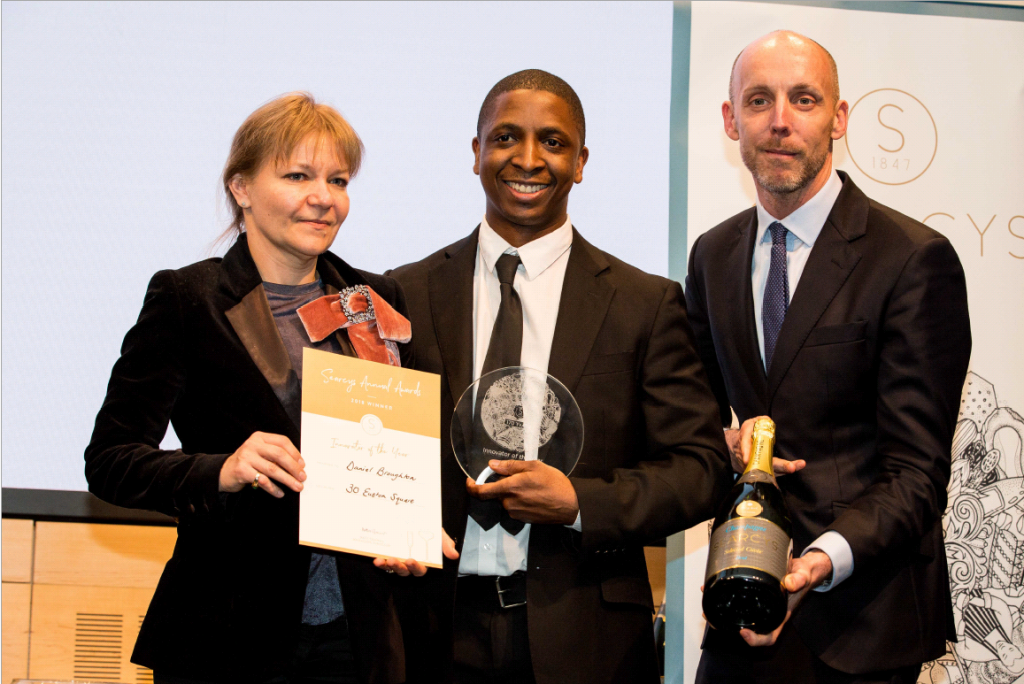 Matt Thomas, Managing Director of Searcys commented: "We are eager to communicate and celebrate who we are. Our Britishness, our heritage and our intent to add value, all assist us in making our customers' experience enjoyable and memorable, and keep them coming back.  This evening is to say thank you and celebrate just how remarkable our people are"
The other award winners include:
Service Excellence: The Roman Bath Kitchen
Rising star: Allen & Overy
Financial performance excellence: 30 Euston Square
Health and safety excellence: Kenwood House
Support Person of the year: Exclusive Events team
Manager or supervisor of the year: Searcys at the Gherkin