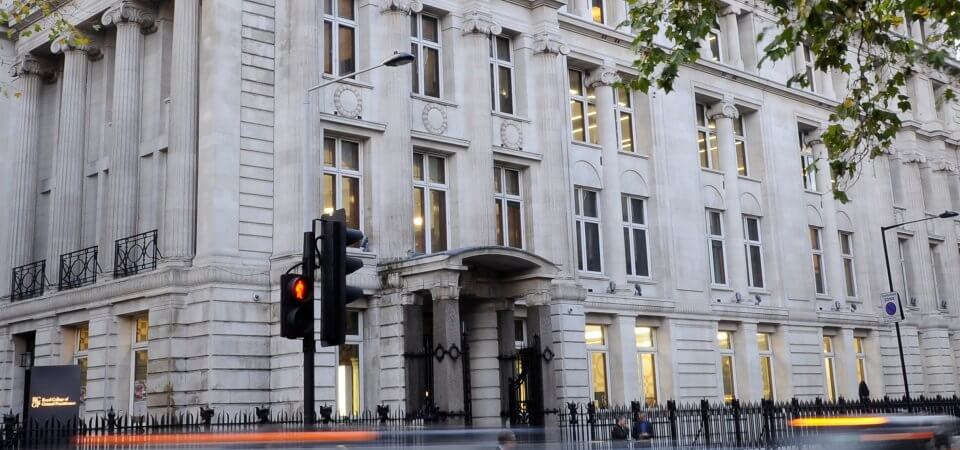 30 Euston Square offers a range of facilities and services to ease the delegate or visitor journey and experience.
Accessibility information
At 30 Euston Square, everyone is welcome, which is why we are continuously working on provisions to ensure that our venue is fully accessible to each and every visitor.
Full accessibility information can be found here
Baby changing and feeding facilities
Baby changing and feeding facilities are available on our ground floor. Please do ask a member of staff if you require assistance and they will be more than happy to direct or escort you to the closest facilities.
Cloakroom
Cloakrooms are available and manned by our team at all times in all our large event spaces. Adequate coat racks are available in all meeting rooms. Please speak to a member of our reception team on arrival and they will be happy to assist you.
Cafè Caritas
Our very own café is located on the ground floor of 30 Euston Square. Catch up with friends or have an informal meeting whilst enjoying a freshly brewed coffee or selection of fresh food.
Bedrooms
30 Euston Square boasts 41 bedrooms which are available to any delegate attending an event at our venue. Guarantee you arrive on time to your meeting/event by booking a bedroom at the venue. This is the perfect arrangement if you are travelling from afar and want to beat the London commute. Our rates are very competitive and are inclusive of continental breakfast and VAT. If you are attending an event at 30 Euston Square and would like to book a bedroom, please click here for more information.
Bicycle Facilities
Folding bikes are welcome on our venue. Please make sure you fold your bike prior to entering the venue. Alternatively, Euston area is well served with public bikes for hire with docking stations literally at our door step. Click here for all docking station locations.