Say hello to our new Business Development Manager
6th June 2017
New Business Development Manager to focus on agency and association business
We're pleased to welcome Victoria Hinkins as our new Business Development Manager.  Victoria joins us from Hospitality Line where she spent four years as a Corporate Business Manager.  Prior to this, she held other business development roles and was Corporate Event Manager at The Royal Artillery Museum.
In her new role, Victoria will focus on the proactive development of new business. She will specifically concentrate on expanding our portfolio of clients across agency, corporate and association markets.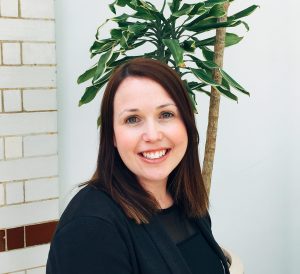 Victoria joins us just weeks after celebrating our most successful month ever, whereby in March we achieved £1million of new business. As Victoria integrates into our award winning sales and events team, we will continue to engage with the whole of the meetings, events and conference buying community.  Along with striving to maintain our record sales levels, we also aim to grow a reputation as one of London's leading event venues.
"2017 is already a great year for us" comments Yvette Chatwin, General Manager of 30 Euston Square. "We have hit record sales levels, whilst also seeing a host of great events taking place. In addition, we have made significant investments to expand our already superb technological offering. Victoria will help us take these messages to market, as well as bringing in new clients to experience our industry leading offering."
"I loved the concept at 30 Euston Square"
Victoria concludes: "When working at Hospitality Line I loved the concept at 30 Euston Square. It was a venue I regularly used for our clients due to a combination of its service levels and ability to deliver time after time.  I am excited by the opportunity to build on my already existing relationships, whilst bringing new clients to the venue."
Meet & greet
Attending The Meetings Show this year? Visit us at the Searcys stand, I503 on Thursday 15th June to say hello to Victoria. Alternatively, book an appointment to discuss your event schedule and requirements.