30 Euston Square, an award winning events venue, has seen a significant increase in Christmas party bookings as a result of its focus on all encompassing packages; making the party planning process completely stress free.
Post 2015, 30 Euston Square reviewed their Christmas offering and designed all encompassing packages to ease the pressure on the event organiser and provide good value for money. Their three packages included a seated three course dinner, a seated six course tasting menu or a standing reception with themed food stations.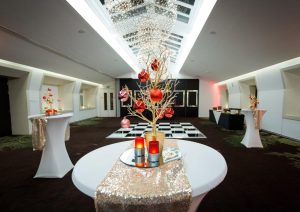 The packages included delicious fresh seasonal menus, unlimited drinks, fun entertainment and festive theming. Everything you need for a Christmas party. As a result, bookings year-on-year increased a massive 50% and the venue will soon be launching its 2017 Summer and Christmas offering.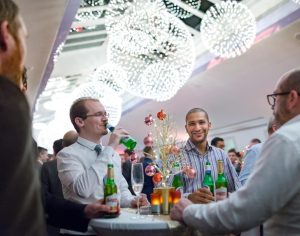 "We wanted to make organising a Christmas event as easy as possible for event organisers, whilst providing significant value for money. This led us to reviewing our offering." comments Yvette Chatwin, General Manager at 30 Euston Square. "Our packages included unlimited beverages, and more interactive catering options like our highly popular gravlax station or live carving station. As a result, we received more interest than 2015 and will continue to review our packages to ensure it's a fun event for both organisers and attendees. "
Chloe Robertson, TFS Healthcare commented "30 Euston Square took all of the stress out of the event. The team delivered both great service and great quality but most importantly my role as organiser was made easy.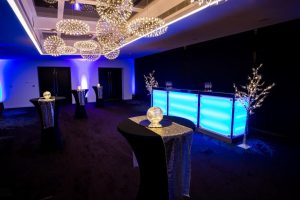 The catering and event teams were all very professional and even when we had last minute changes in our schedule, nothing was too much trouble. I loved the Christmas themes, with the music and decorations. Previously we discussed a downside to other venues was the lack of the Christmas feel and 30 Euston Square was great at this. We loved the food and the venue itself was very fitting and perfect for the theme we were going for which was awards glamour. 2016 was our most successful Christmas party to date and we look forward to returning to the venue in 2017."